Dreamsaver is here to protect those special, once in a lifetime moments. When you turn your dreams into reality you want to know that you're protected should the unexpected happen and threaten to derail your plans. That's where Dreamsaver comes in.
Please see below our current range of Dreamsaver Insurance products: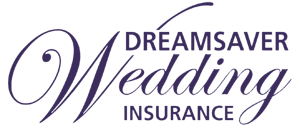 Dreamsaver Wedding Insurance
Dreamsaver Wedding Insurance have over 15 years in protecting weddings and civil ceremonies. Dreamsaver is able to provide cover for both UK and overseas weddings with the ability for couples to tailor their policies with a selection of policy add-ons. Dreamsaver policies can provide cover for up to 6 events on a single policy and can provide up to £80,000 worth of Cancellation cover. Find out more about Dreamsaver Wedding Insurance by clicking the link below.
Visit Dreamsaver